A major company with a wide family of products tasked us to conceive a program that gathered their many brands under one umbrella. This program was to kick off during the back to school time period. Our team had to figure out what weight loss products, smoking cessation products, and oral care products all had in common. Then we had to determine how this commonality fit into a back-to-school theme.

The result was "Teach Your Children Well", a program that encouraged parents to improve their lives. Not for their sake, but for the sake of their impressionable children.
I wasn't a fan of the name, but after doodling on a pad during an unrelated meeting (sorry, other clients), the idea that the apple doesn't fall far from the tree caught hold of me. The result is this very simple logo.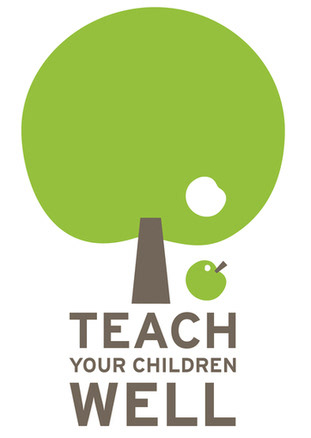 The keen observer will notice that the tree and the apple are the exact same graphic.